This is the best fan-made live action based on Naruto, that you can ever find anywhere in the world. I think that every Naruto fan must see this at least once. You will be blown away with this awesome work by Thousand Pounds. The quality of everything is incredibly amazing. Even though actors are americans, they speak on Japanese specially for this live action! The choreography of fights is so cool, that some hollywood movies could be jealous. Just sit down, turn HD on and watch, you will not regret a second.



The story takes place after the Pain saga, with Naruto becoming the acknowledged village hero he's always sought out to be. Seeing Naruto grow steps closer to his dream, Rock lee decides he, too, must continue to grow and push his training even harder. Feeling unfulfilled in his regimen, Lee decides to challenge Naruto to a no holds barred duel in hopes to reignite his passion to become the best ninja he can be. Naruto accepts the challenge from his close friend, and with this, the fight is set! Will Naruto's constant growth and Nine-Tailed Fox spirit overwhelm the hardworking, hand-to-hand fighter, or will Lee, again, push his body to the limits to become the more powerful opponent? Thousand Pounds Action Company brings you "Naruto Shippuden: Dreamers Fight"!

GreatKungLao






Posts

: 889


Gender

:


Location

: Russia



I must say...that was well done. Considering anime isn't made to be transferred to live action. I give them 2 thumbs up
_________________
Next time, I'll be next to you, Holding your hand...Walking WITH you.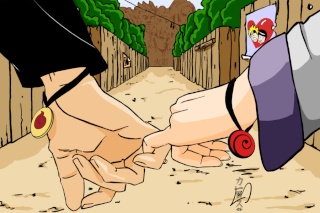 Hinata...Thank you!...It's thanks to you that stayed at my side
I won't let go of your Hand!!

Fallere825






Posts

: 529


Gender

:


Location

: Caribbean



I've seen this! It was well made, I really liked it and hope they have more of these in the future.

Bubbles






Posts

: 1104


Gender

:


Location

: Fairy Tail



I could not imagine the manga nor the anime turned into a live thing like that. I must admit: very nice and well done!
_________________

Irielo






Posts

: 3348


Gender

:


Location

: Back to normal



---
Permissions in this forum:
You
cannot
reply to topics in this forum