Are you an anime freak? If so, then you would definitely be a Naruto freak. Naruto is one of the top three Animes ever aired in the history of mankind. Naruto's story is based on the ninja world. And its products got popular as soon as it is released, including the naruto action figure, Naruto toy, as well as its Manga book. Today, we are going to provide you guys with an amazing article which would provide you with the list of Top 15 Deaths in Naruto. This is a really interesting and long list. So, I would suggest you better grab popcorns or a cup of tea.


15: Kakuzu and Hidan

Kakuzu and Hidan were considered the immortal duo in Akatsuki. They got into a fight with Team Asuma and Kakashi Hatake. They had a very fierce fight but in the end, Shikamaru Nara avenged his sensei by killing Hidan and Naruto Uzumaki killed Kakuzu by using his wind style: Rasen Shuriken.


14: Deidara

Deidara was defeated by Sasuke Uchiha in a breadth taking battle and in the end, when he got completely defeated, he committed suicide by turning himself into a bomb.


13: Gaara

Gaara was killed by Akatsuki by extracting one tail (Shukaku) from him.

12: Neji Hyuga

Neji Hyuga was killed during the fourth great Ninja War by Obito Uchiha while protecting Naruto Uzumaki and Hinata Hyuga. This was also somewhat a sad death in Naruto series.


11: Asuma Sarutobi

Asuma Sarutobi was the son of Hiruzen Sarutobi (Third Hokage). He was killed by Immortal Hidan.


10: Kisame Hoshigaki

Kisame Hoshigaki was the ex-Leader of the seven swordsmen of the Hidden Mist village and the partner of Itachi Uchiha in Akatsuki. He was defeated by Guy, the taijutsu prodigy of Hidden Leaf Village, and killed by himself in order to avoid himself from leaking the classified information of Akatsuki.


9: Zabuza and Haku

Zabuza Momochi, one of the seven swordsmen of the Hidden Mist village, and Haku, his assistant were killed by Team 7 and Kakashi Hatake. Zabuza and Haku were on a mission to stop the construction of a Bridge.


8: Kimimaro

Kimimaro was the most interesting and obedient experimenting subject of Orochimaru. His power was his body bones. But he was suffering from a severe disease. He was sent to assure the safety of delivering Sasuke back to Orochimaru and he ended up fighting Gaara. He almost killed Gaara but in the end, he was killed by his own disease.


7: Sasori

Sasori, considered as the genius puppet master from sand village, was killed by his grandmother via his father and mother puppets who were the very first puppets he made. Sakura Haruno helped Lady Chiyo in defeating him.


6: Chiyo

Chiyo was the elder member of Sand village's council and was the grandmother of the genius puppet master, Sasori of the Red Sands. He died using her life transfer jutsu on Gaara who was killed by getting Shukaku extracted from his body.


5: Nagato

Nagato was the beloved student of Jiraiya who possessed Rinnegan. He attacked leaf to capture nine tails in order to fulfill his idea of peace. He created one hell of a catastrophic situation in Hidden Leaf village. But, in the end, getting convinced by Naruto, he used Rinne Tensei Jutsu to revive all the people he killed in Leaf village at the cost of his own life. This turned out to be one of the saddest deaths in Naruto.


4: Minato Namikaze and Kushina Uzumaki

Minato Namikaze was the fourth hokage and Kushina Uzumaki was his wife and the second Jinchuriki of the nine-tails. While handling the seal of Nine-tails on the birth of Naruto, Nine tails got free due to Tobi. So, Minato and Kushina died protecting the village from nine tails and ended up sealing nine tails in their own son, Naruto.


3: Third Hokage

Third Hokage named Hiruzen Sarutobi was the teacher of the three people who were considered Legendary Sannins. His student Orochimaru attacked Leaf Village and Hiruzen died at the hands of his beloved student, protecting Leaf village.


2: Itachi Uchiha

Itachi considered as one of the strongest villains, who murdered his whole clan leaving his little brother, turned out to be a great hero. He was killed by his little brother Sasuke where he made Sasuke awake his Mangekyo Sharingan. He was considered the prodigy of the Hidden Leaf Village.


1: Jiraiya

Jiraiya was one of the legendary Sannin and the student of the third Hokage. Jiraiya was handed with a mission to find the Prophecy child. On his mission, he found three orphans from the rain village and took them up as students. One of them named Nagato possessed Rinnegan and Jiraiya expected him to be as a prophecy child but after a long time, Jiraiya returned to Rain Village to spy on the Akatsuki Leader and he found his student to be at that post. Unfortunately, he was dragged into an unwanted fight with his student where he had to fight six people with Rinnegan. Jiraiya was able to defeat four of those people even so, he was killed brutally and now he would be sleeping deep down in the ocean. This is how Jiraiya death occurred. This was one of the saddest deaths in Naruto.

lovelily






Posts

: 1



Jiraiya makes me sob openly. I have to punch through walls to feel manly again every time I see it.

eromreven






Posts

: 458


Gender

:


Location

: Covering The Carolinas



I like anime in general but I rarely watch Naruto's one. I prefer from far the original story: the manga. To me, the saddest deaths in Naruto are:

5) Zabuza's death

4) Asuma's death

3) Yahiko's death

2) Minato and Kushina's death

1) Jiraiya and Neji's death
_________________

Irielo






Posts

: 3348


Gender

:


Location

: Back to normal



The feels Itachi's death gave me were sufficating

TwoCoolSchoolAndYou






Posts

: 7



In no particular order the feels were too great with these:
Jiraiya
Minato and Kushina
Zabuza and Haku
with a special mention going out to Neji  
_________________
Next time, I'll be next to you, Holding your hand...Walking WITH you.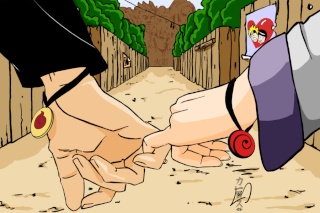 Hinata...Thank you!...It's thanks to you that stayed at my side
I won't let go of your Hand!!

Fallere825






Posts

: 529


Gender

:


Location

: Caribbean



The death that impacted me a lot were..

5.Zabuza and Haku
4.Asuma
3.Kisame
2.MinaKushi
1.Jiraiya

senjusana






Posts

: 173



---
Permissions in this forum:
You
cannot
reply to topics in this forum